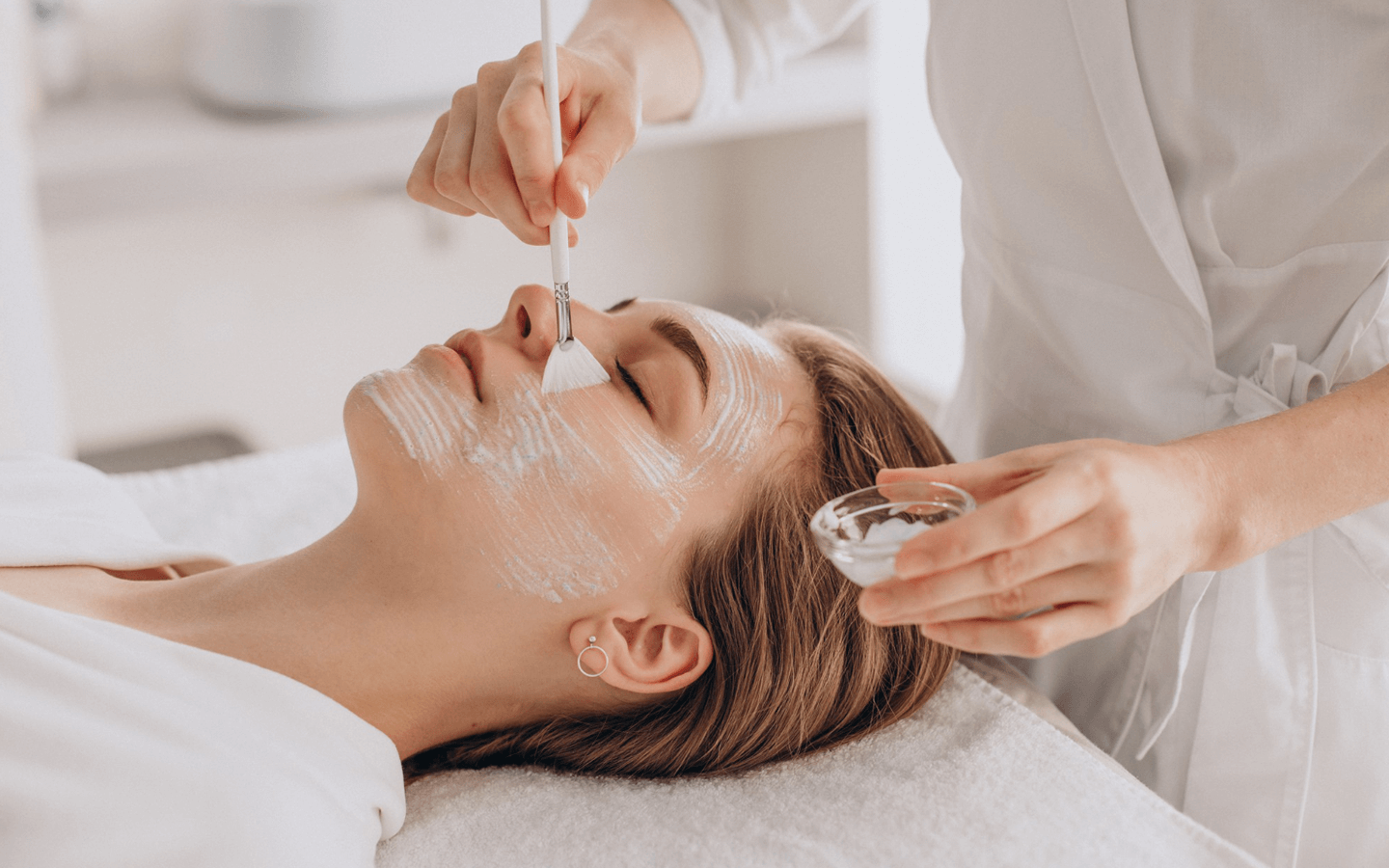 HydraPure beauty routine
Luxury SPA for your face and senses
Is it possible to achieve a spectacular WOW effect and experience real relaxation during just one visit? Our exceptional HydraPure routine was designed for many demanding Patients who appreciate the possibility to combine several treatments in one. You should also discover its benefits!
How does it work?
Deep relax and youthful skin – these are the main results of the HydraPure routine. All this is possible due to a combination of five non-invasive treatments with a wide range of effects. Your skin will receive all it needs and will look splendid immediately after all stages of our ritual are completed.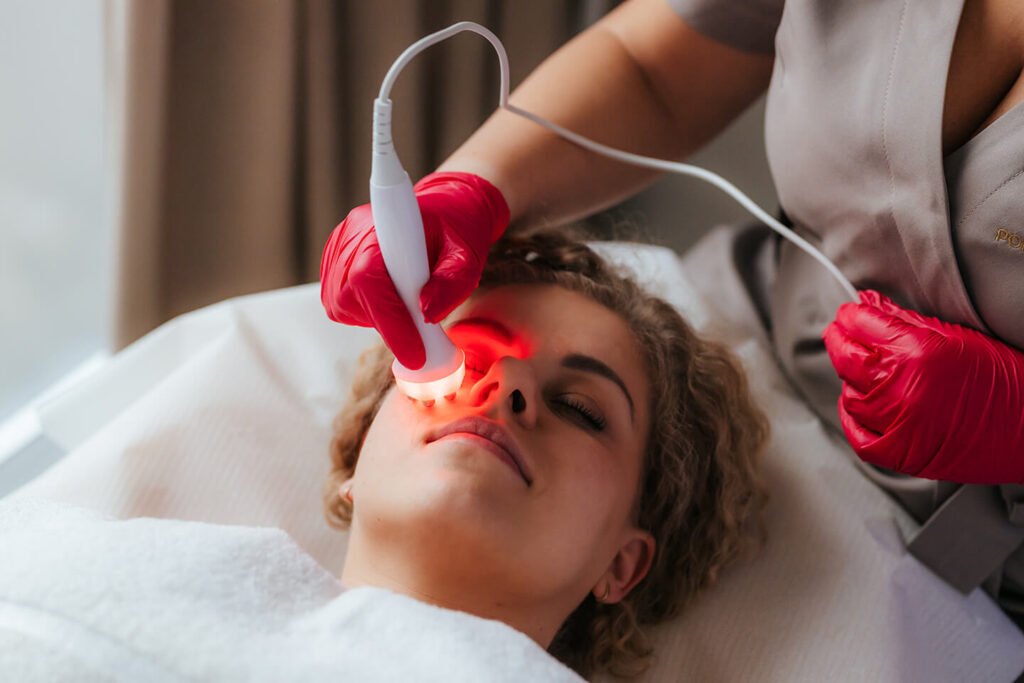 What is the procedure?
The HydraPure ritual consists of five treatment stages that will deal with a number of skin imperfections in a pleasurable and painless way:
hydropeeling* – deep cleaning and moisturization;
oxygen infusion* – removal of impurities and oxygenation;
nano-fraction – skin smoothing,
radio wave – stimulates reconstruction of skin by triggering the production of collagen and elastin,
cooling head – closing of pores and antibacterial action.
* myślę, że tutaj można zastosować linkowanie wewnętrzne do tych zabiegów
Thanks to the specifics of the individual heads the ritual has a real impact on skin appearance and is deeply relaxing. The treatment is painless and causes no irritations.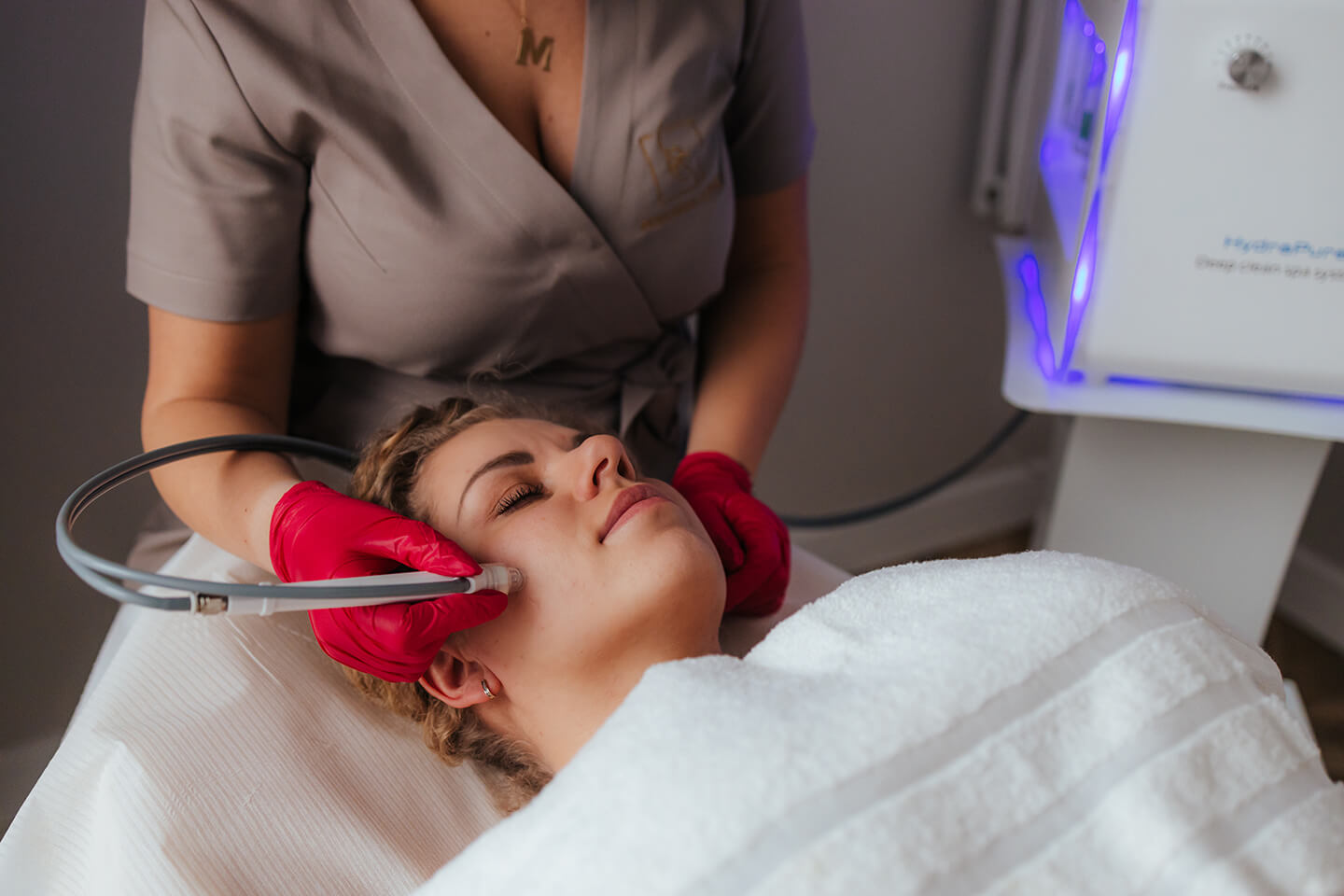 Effects of the HydraPure ritual
This five-step skincare ritual makes it possible to obtain the results of several treatments at the same time. The effects of HydraPure include:
improved colour and refreshed skin,
deep hydration,
removed toxins and blackheads,
smooth and even structure of the skin,
luminous skin with glamorous skin-glow effect,
improved elasticity,
skin oxygenation.
All components of our HydraPure ritual are perfectly harmonised to visibly improve condition of your skin in a short time.
FAQ
Who needs the HydraPure ritual?

HydraPure is an excellent option for those who are always on the go and crave for the results during just one visit at our clinic. Spectacular effects will surely be experienced by all those who struggle with grey and tired skin with no glow, first signs of ageing, dehydration and discolourations.

What are the contraindications?

General contraindications to this treatment include, among others: skin cancer, surgical procedures within the area to be treated, inflammations and fresh wounds. Details concerning the Patient's accession in the treatment will be discussed by our specialist during the consultation.

How long does the HydraPure ritual last?

This skincare ritual lasts approx. 1.5-2 hours.

How long does it take to recover after the HydraPure skincare ritual?

The entire ritual is painless and no recovery time is required.
Your beauty is in hands of the professionals! Tell us about your needs and we will help you rediscover yourself.