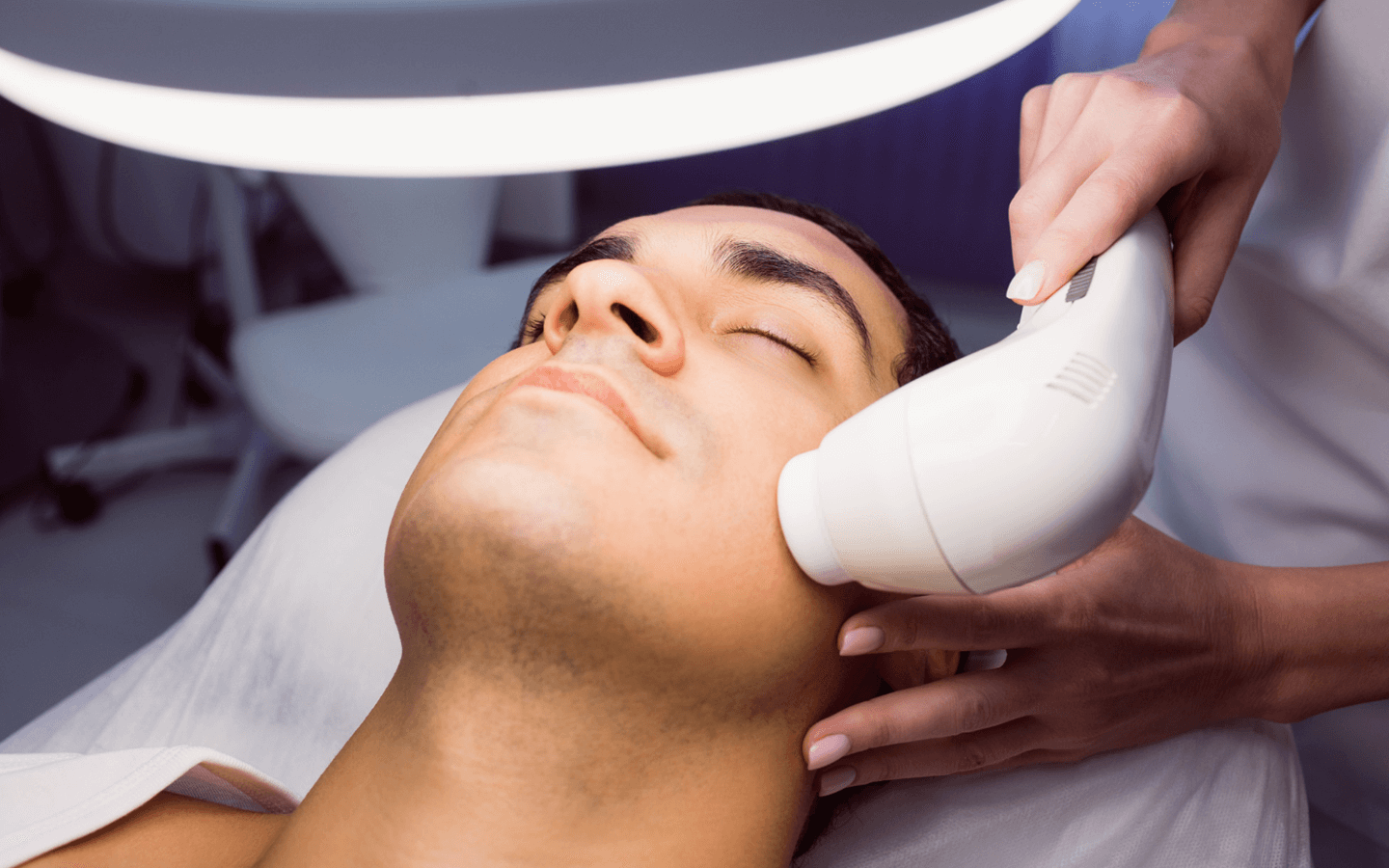 Omnilux Light therapy
We shed light on beautiful skin!
LED light treatment has a wide range of applications – it was proven to have positive impact not only on the overall well-being and treatment of many diseases, but also has beneficial effect on the improved condition and appearance of the skin. In our clinic we could not miss the light therapy treatments that are enjoyed and loved by many Patients.
How does the light therapy work?
Light therapy as applied in aesthetic medicine consists in the use of proper devices that emit a beam of light of a proper wavelength. The treatment delivers energy to skin cells, boosting their blood supply. Thus the cell metabolism gets activated and the melanin breaks down. Thanks to the light therapy, the amount of harmful free radicals is significantly reduced and we achieve what we often refer to as photo-rejuvenation.
What is the procedure?
Radiation that is used in the LED light therapy consists in the emission of a pleasant warmth, without heating up the skin. During the short sessions of irradiation a Patient is seated in a cosy armchair and the procedure is both completely painless and recommended for every type of skin.
Light therapy – results
It is possible to emit the light in various colour variants during the treatment.
red light – improves the colour and increases elasticity of the skin. Delays aging by stimulating cell metabolism;
blue light – highly effective in treatment of acne, inhibits inflammation and destroys bacteria that are present in skin;
purple light – combines the benefits of the red and blue light.
LED light therapy makes the skin visibly younger and rested. The amount of discolorations and acne changes is significantly reduced.
FAQ
Who needs light therapy?

The LED light therapy is recommended to anyone struggling with:

various types of acne,

wrinkles and visible signs of premature ageing of the skin,

tired and grey skin with impurities,

dark circles under the eyes,

psoriasis and epidermal keratosis,

pigmentation disorders and vitiligo.

What are the contraindications?

The most common contraindications include: epilepsy, pregnancy, tumours/cancer, photosensitivity and taking certain photodegradable medications.

How long does the light therapy procedure last?

The procedure lasts from 20 to 60 minutes.

How many procedures are required in order to obtain the best result?

Depending on the needs of a Patient, a physician shall decide on the proper number of procedures (from 6 to 20) that will make it possible to achieve the optimum results

How long does it take to recover after the light therapy treatment?

The treatment of completely painless and no recovery time is required.
Your beauty is in hands of the professionals! Tell us about your needs and we will help you rediscover yourself.