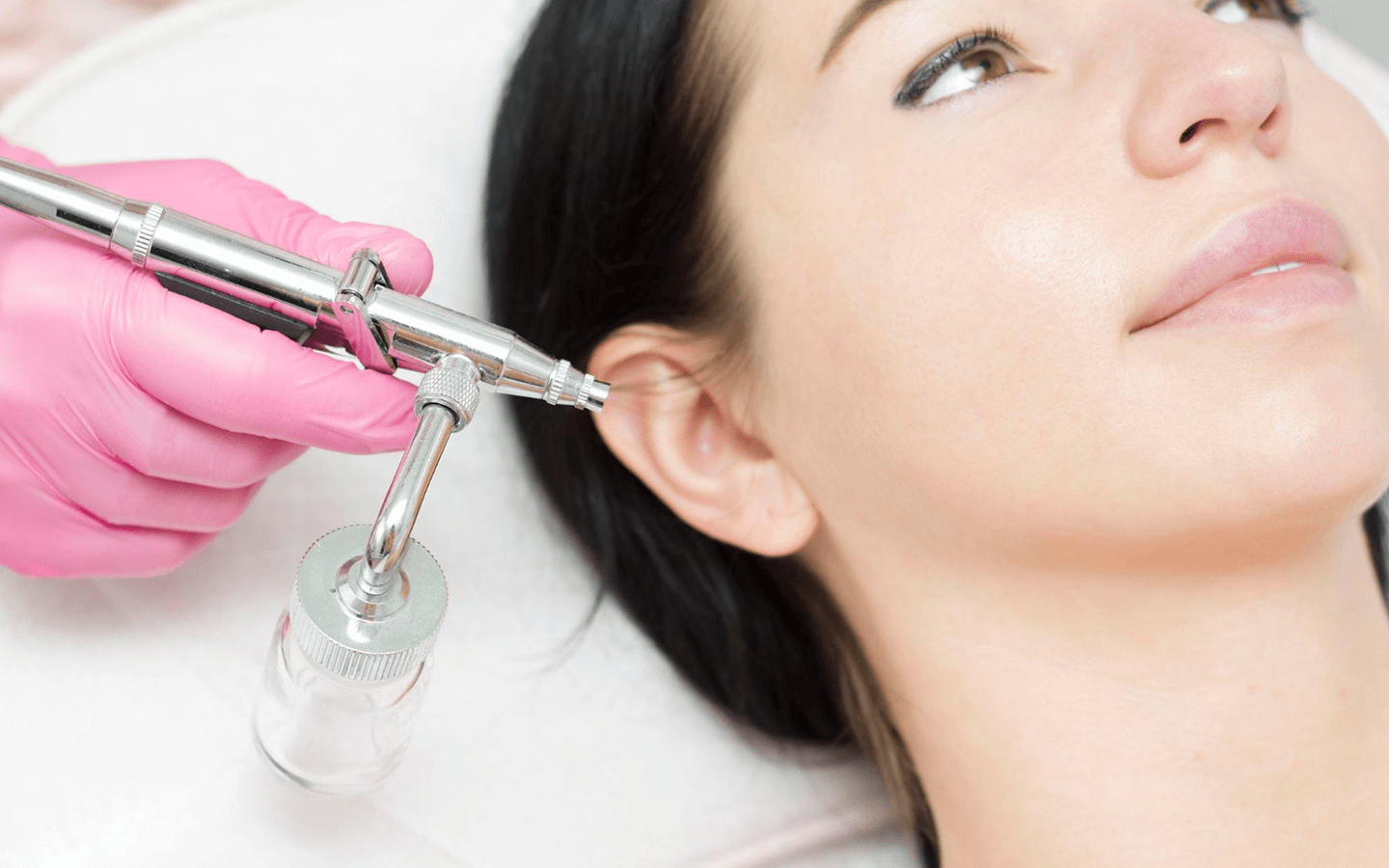 Oxygen infusion
Instantly nourishes, hydrates and smoothens your skin
Proper amount of oxygen present in the skin is necessary to maintain its correct colour and elasticity, as well as normal process of skin ageing. The most common reasons of irregularities associated with these aspects include: environmental pollution, smoking or lack of physical activity. Most often, the oxygen infusion treatment is the best way to alleviate these symptoms.
How does the oxygen infusion work?
Oxygen infusion is a non-invasive method for skin rejuvenation and improvement of its general condition with no need to puncture the skin. The procedure based on the introduction of nutrients into the deep layers of the skin with the use of oxygen addresses many skin aesthetic problems. Moreover, almost instantaneous and visible effects make this treatment the best choice for special occasions.
What is the procedure of oxygen infusion treatment?
With the use of medical hyperbaric oxygen, a proper amount of preparation with selected active substances, such as hyaluronic acid or vitamin C, is introduced under high pressure into the deep layers of the skin. Result? Significant improvement of the energy metabolism and oxygenation of your skin, along with acceleration of processes of regeneration and formation of new tissues.
Oxygen infusion – results
A concentrated load of active substances as well as high pressure ensure this treatment is highly effective and has a long-lasting effect. The paramount results achievable with oxygen infusion include improved tone, hydration, smoothness, nourishment and elasticity of the skin. After the oxygen infusion treatment you will also notice that your wrinkles are slightly shallower and the skin is visibly refreshed.
FAQ
Who needs the oxygen infusion treatment?

Oxygen infusion is a gentle pre-event treatment (ideal to achieve the desired result right before any "special occasion") reducing any signs of oxygen deprivation that may be visible in the skin of your face. Antibacterial and anti-inflammatory effect makes this treatment a perfect option for persons with skin prone to acne.

What are the contraindications?

We do not recommend this treatment to persons who struggle with:

skin inflammations,

herpes,

sinusitis,

skin allergies.

How long does the oxygen infusion last?

The treatment lasts approx. 30 min.

What is the best time for oxygen infusion treatment?

This treatment will work great even in the summer time, bringing relief and pleasant cooling sensation in the skin.

How many oxygen infusion treatments are required for the best results?

In order to get the best result it is worth to have 6 oxygen infusion treatments.

How long does it take to recover after oxygen infusion?

No time for recovery is needed after oxygen infusion – the treatment has immediate effect, making it a great idea to go for before any important occasion!
Your beauty is in hands of the professionals! Tell us about your needs and we will help you rediscover yourself.