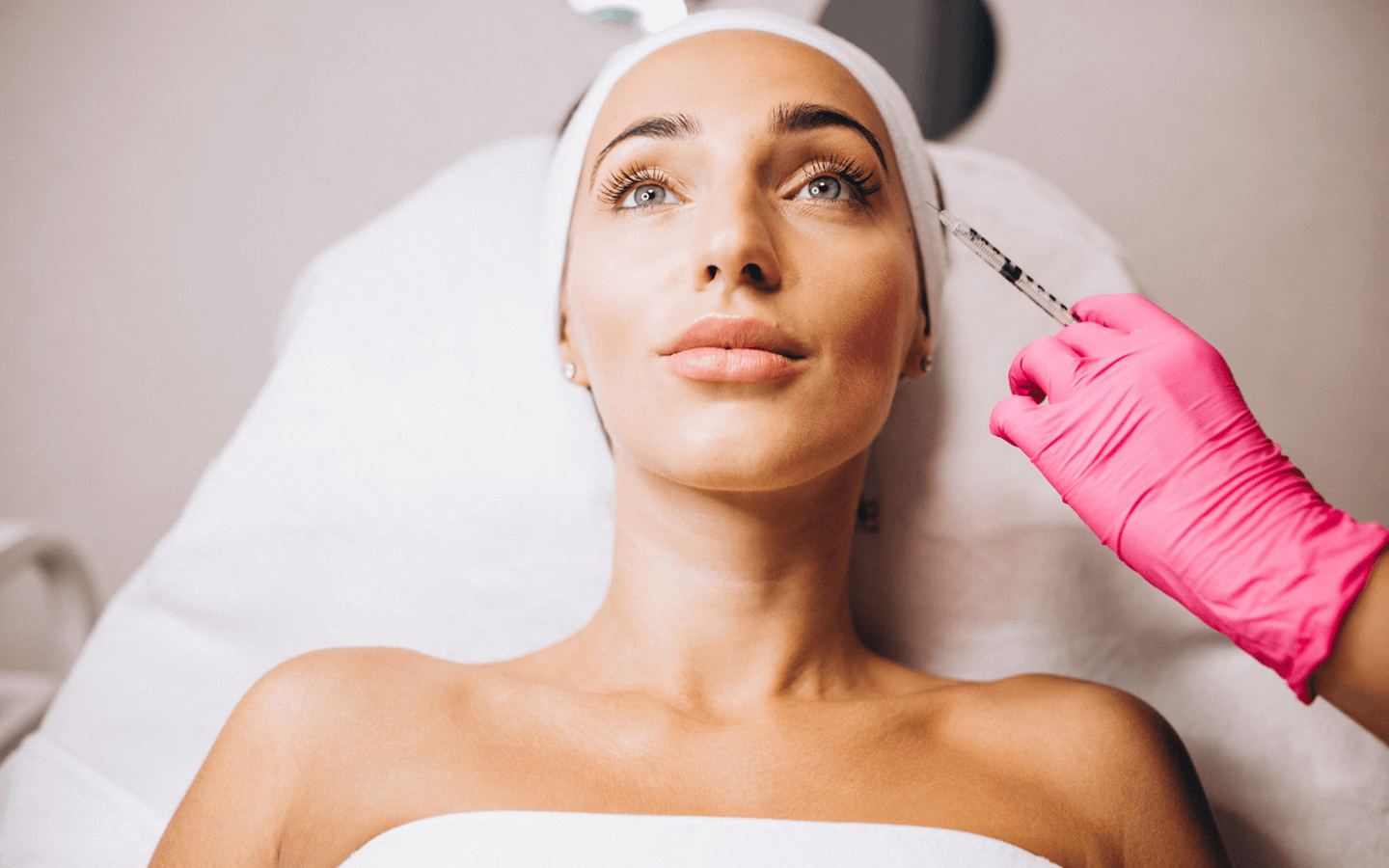 Needle mesotherapy
Young skin is not a thing of the past!
Modern aesthetic medicine involves a wide variety of treatments that are a must in every offer promising recovery of youthful glow of the skin. The needle mesotherapy is surely one of them. With its broad scope of application, this treatment has gained both trust and liking among many Patients.
How does the needle mesotherapy work?
Needle mesotherapy is a basic treatment of the aesthetic medicine that consists in intentional damaging and stimulation of the skin to produce building materials. As a result, the new collagen and elastin fibres contribute to reconstruct and regenerate the skin that looks younger and more radiant.
What is the procedure?
During the procedure a syringe and needle are used to damage the skin by puncturing and to introduce nutrients such as hyaluronic acid, vitamin cocktails or tissue biostimulators [odnośnik do stymulatorów tkankowych]. Depending on the desired effect we want to achieve (such as nutrition, skin brightening or lightening of discolourations), the punctures are made with a thin needle in the area of superficial layers of the skin or deeper – right into the dermis and usually are not painful for the Patients. In the case of low tolerance to pain it is possible to apply an anaesthetic ointment. Due to its specificity, this treatment can also be performed in the eye area.
What are the results of the needle mesotherapy?
Needle mesotherapy treatment makes is possible to achieve a number of various results, depending on the face area and the preparations applied into it. Despite puncturing the shallow layers of the skin, the treatment has effect in its deeper areas, resulting in:
nourishing of the skin,
stimulation of tissues to produce new fibres,
increased elasticity and firmness of the skin,
firming and brightening of the skin,
rejuvenation and reduction of fine lines.
Najczęściej zadawane pytania
Needle mesotherapy – who needs this treatment?

Revitalization of the skin with needle mesotherapy does wonders in case of many skin problems. Most often the Patients come to us with symptoms of dry and visibly tired skin, frequently with an sallow tone. This treatment will also work well for any skin discolorations.

What are the contraindications?

Needle mesotherapy treatment is not recommended to persons allergic to the components of the administered preparation. The contraindications include as well: skin inflammations, tumours as well as pregnancy and period of breastfeeding.

How long does the needle mesotherapy treatment last?

Duration of the treatment is approx. 60 minutes.

How many needle mesotherapy treatments are required to achieve the best results?

In order to achieve the best results it is recommended to have 3 to 6 treatments.

What is the course and time of recovery after the needle mesotherapy?

Immediately after the treatment, the skin may become mildly reddened at the area of injections.
Your beauty is in hands of the professionals! Tell us about your needs and we will help you rediscover yourself.